​Developing the World's First AR Platform 300 Win Mag
It all started with the development of the Noreen Firearms Bad News (Gen I) semi-auto .338 Lapua in 2009. The original Bad News rifle was a winner among firearm and long range enthusiasts from the moment it hit the market, but soon we were getting requests to add additional chambering options for the more ergonomical shooters. The .300 Win Mag stood out as an obvious choice.
The First .300 Win Mag AR Platform
The original Noreen Firearms .300 Win Mag was developed on the Bad News platform, which is a proprietary internal-piston system that we utilized on the .338 Lapua Magnum version to borderline eliminate any residual barrel harmonics. The Bad News semi auto .300 Win Mag out-performed most bolt-action alternatives, a true tack-driver. Being durable, reliable, and accurate...it was a great option for those who were looking for a seriously epic firearm. The only downside for our customers? The price.
Building a Cost-Effect .300 Win Mag AR Platform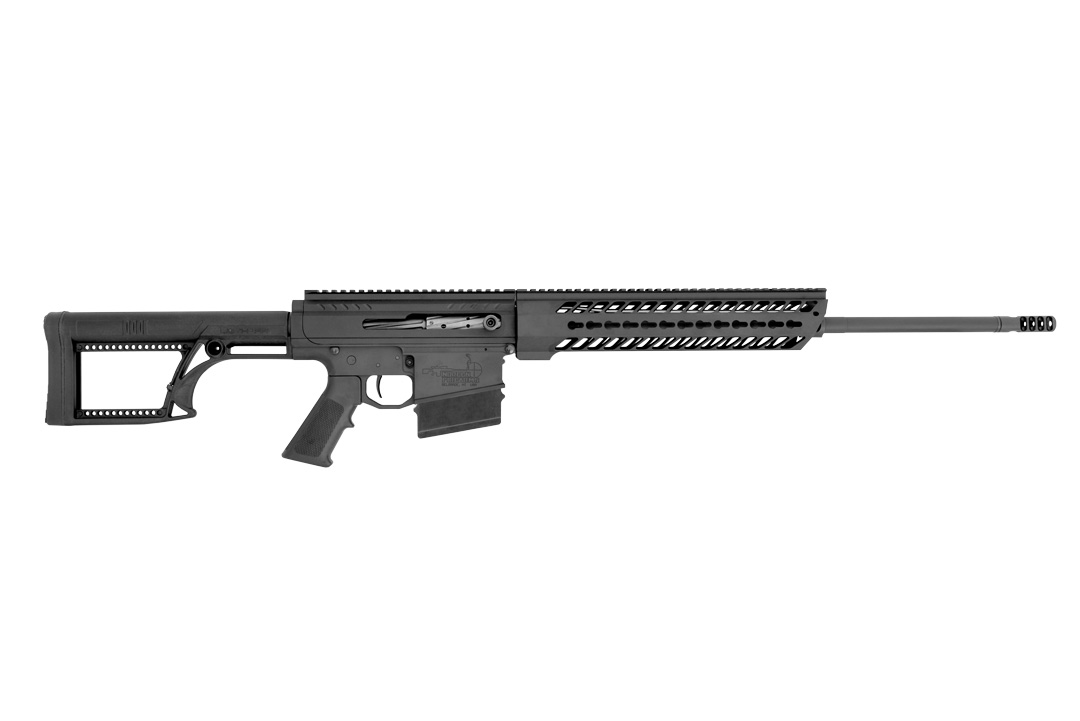 In 2012, Noreen Firearms developed the world's first 30-06 in an AR platform, the BN36 Long Range Assassin. Another first for the company and the firearms industry. The new BN36 platform was direct gas impingement, smaller, and less expensive for us to build due to the lack of the piston. What does this have to do with the .300 Win Mag? Well, our customers wanted a more affordable option for the .300...which lead to the development of the BN36 Assassin model in 2015, which features modified receivers from the first gen, to accept the .300 Win Mag magazines. This allowed us to build a semi-auto .300 Win Mag in an AR platform for under $3k, and once again, it dominated the market.
What's Next for the .300 Win Mag?
By adding the .300 Win Mag to the semi-auto BN36 platform, customers are able to swap out uppers between numerous available chambering options, and keep the same lower platform without having to buy an entirely new rifle. So what now? We are always looking for ways to make our products better, whether that's by adding new chambering options to the list of the BN36 series, discussing extended mag options, new handguard designs (stay tuned for 2018...), or any other ideas, we're always open for a discussion. Feel free to contact us and we would be happy to hear your suggestions!